It is what it is
Model Behavior
They are beautiful and tall….and some are really stinking rich.
By
Published Wednesday, May 11, 2011 at 9:05am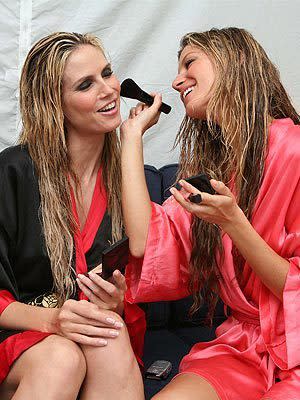 Forbes likes to depress me each year, by reminding me I am too short, too round and too old to be a supermodel. And then they rub it in by posting the annual list of what top models are earning. And though I don't want to send shockwaves here I will just say the truth. They are making a lot more than I am.
Gisele Bundchen $45 million
Heidi Klum $20 million
Kate Moss $13.5 million
Adriana Lima $8 million
Alessandra Ambrosio $5 million
Daria Werbowy $4.5 million
Lara Stone $4.5 million
Carolyn Murphy $4.3 million
Natalia Vodianova $4 million
Candice Swanepoel $3 million