sale of the century
Sales Galore
Shop wisely this week at semi-secret sales and save big.
By
Published Tuesday, April 26, 2011 at 9:04am
Hear that? It's the sound of prices being cut. There are some deep discounts happening at a variety of places so get our your wallet and let's get some cardio work going.
Le Train Bleu:
The normally online only boutique is opening their warehouse doors for a sale this Fri and Sat from 11-6. There will be some amazing deals with $20, $40, and $80 racks—discounts up to 80% off.
What: Le Train Bleu Warehouse Sale
When: April 29th and 30th, 11-6
Where: 1905 NW 26th Ave, Portland
Featuring: Men and Women's clothing and accessories. Deals up to 80% off + our new Spring arrivals
Designers: Trois Petit Points, YMC, Rachel Comey, Vanport Oufitters, Humanoid, Chris and Jaime, L'affaire, Dear Creatures, Suzabelle
LeTrainBleu.com
Dunderdon: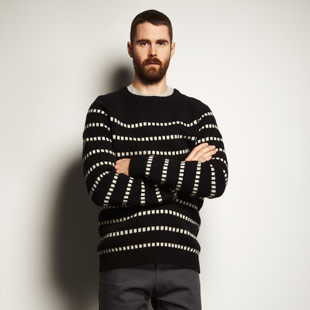 It's sample sale time again! Stop in Friday to get accessibly priced Dunderdon gear. Plus they are joined by brands RVCA, Lifetime Collective, and Coal
What: Dunderdon Sample Sale
When: Friday, April 29th 1 – 7pm
Where:The building is located on the corner of 18th and Upshur in lovely NW Portland OR, 97209.Enter on (18th) side dock. Look for signs. You can pay with cash or credit.
Questions: email:supersamplesale@gmail.com or call 503-914-6488
Dunderdon.com
Moxie:
It is with a heavy heart that I report Moxie is closing its doors after 6 years of business. The local boutique always had a great selection of both Pdx and national designers. If you've been a fan and want to say good-bye this is your last chance. I'm making a sad face while I type.
What: Moxie Closing Sale
When: Now until Sat, 10am – 6pm
Where:2400 E. Burnside
MoxiePdx.com