Pour
Pint Size
Portland nanobreweries warm up winter with flavorful beers.
By
Published Wednesday, November 23, 2011 at 9:11am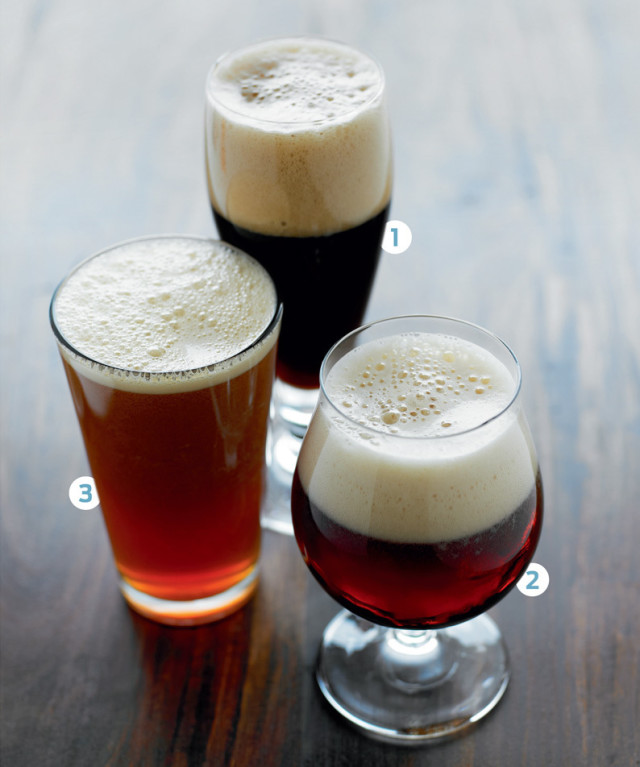 THIS MONTH, powerfully brewed winter beers appear on local shelves like old friends checking in with an annual Christmas card. Good ol' Deschutes Jubelale, dependable Bridgeport Ebenezer, crisp and consistent Widmer Brrr—all fine beers. But if you seek something a little more artisan, it's an excellent time to acquaint yourself with Oregon's burgeoning brigade of nanobreweries; the small operations cranking out exemplary beers with their own distinctive seasonal flavors. They may not be on every tap in town, but if you track them down, you'll be adding them to the holiday expectations in no time.
1. Heater Allen Brewing
Sandy Paws (Baltic Porter)
Since 2007, McMinnville's Heater Allen has earned a glowing reputation as the regional home of prize-winning German- and Czech-style lagers. But they can also whip up a winter warmer to match the sound of wood crackling on the hearth. Sandy Paws has all the nutty, caramel, and toffee notes that we normally associate with our favorite cold-weather brews, but at 6.5 percent ABV, and with a moderately heavy mouthfeel, that nasty feeling of "big beer" bloat is thankfully absent—along with the holiday hangover. heaterallen.com
2. The Commons Brewery
Little Brother (Belgian Dark Strong Ale)
While scrambling to get its Southeast Portland tasting room ready for its grand opening this month, the Commons (formerly Beetje) has also been formulating a lineup of eight taps, including Little Brother, its own entry in the winter beer sweepstakes. It's a Belgian dark strong ale that's surprisingly gentle on the palate, considering its burly 8.75 percent ABV. Unlike most sledgehammer seasonals, Little Brother is delicately balanced, malty sweet, and creamy, with an added kick from bourbon-barrel aging. commonsbrewery.com
3. Natian Brewery
Old Grogham (Winter IPA)
Oddly enough, the talk of last year's Holiday Ale Festival was Natian Brewing's hop-forward Old Grogham instead of an expected a hooch-heavy ale. Brewmaster Ian McGuinness's deft combination of Palisades hops and rum-soaked wood spires, both added during the final fermentation process, worked like a charm. Old Grogham has a medium-malty, fruit-chases-chocolate taste, with a pronounced bite at the finish. So rest easy, hop-hungry citizens: you needn't forsake the bitter blast just because the thermometer drops. natianbrewery.com