Awesomeness
Urban Weeds
I got Weeded.
By
Published Thursday, January 20, 2011 at 12:01pm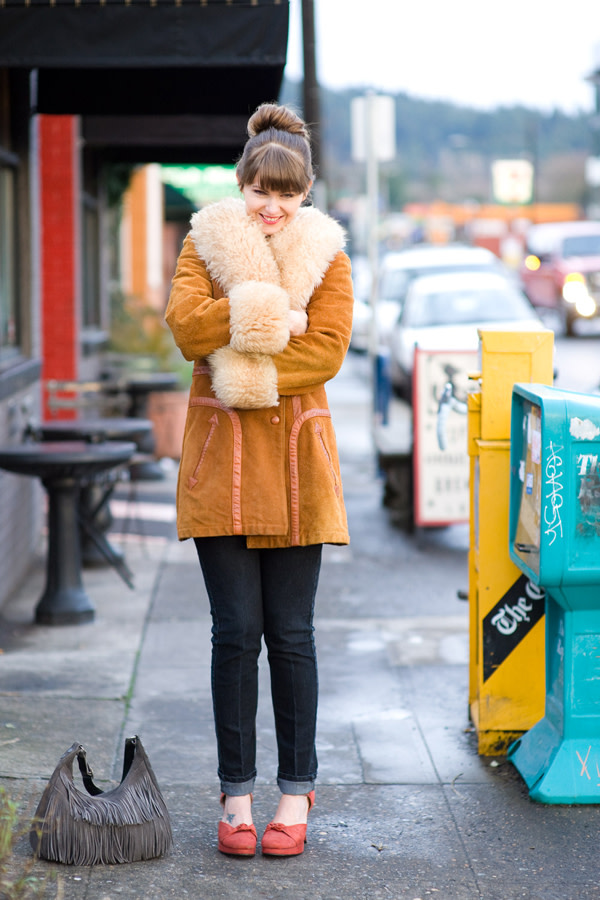 Though this seems incredibly vain (even for me) to publish a photo of myself on a street style blog, bear with me a moment. I have made mention of Urban Weeds street style blog before, but it wasn't until I got captured by its lens recently that I found out how incredibly popular this blog really is. I spoke with photographer Lisa Warninger in between my snapshots and she told me her blog began in the summer of 2009 by standing on street corners hunting down fashionable people. Her first "Weeds" happened to be designers Gretchen Jones and Emily Katz.
Seeing photos of stylish Portland people in the seemingly increasingly Portland focused world triggered something in viewers and they flocked to the site by the thousands (literally). Regular name drops by New York Magazine and other big time rags have pushed this local style blog to its zenith. Street Style News, which clocks popularity and views on all major street style blogs world wide, can prove Urban Weeds is helping spur the popularity of the Portland fashion scene. The day my photo ran this week, Warninger sent me a link to the charts which had my picture listed as the number one most viewed street style blog in the world followed by things like Elle Magazine and The Sartorialist. If I had known that, I really would have done something better with my hair.