Come sale away
Sticks & Stones Sale
A secret sale that can help up your street cred.
By
Published Friday, September 24, 2010 at 12:09pm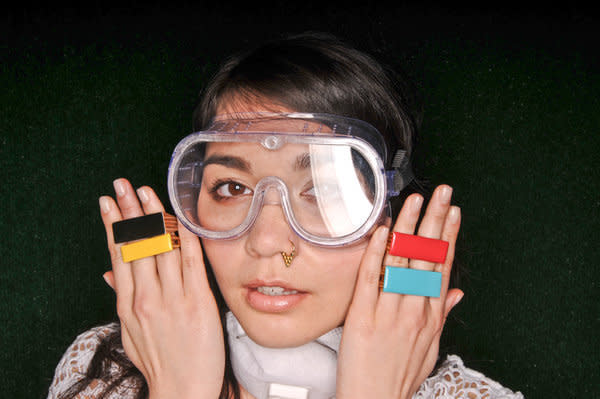 Sticks & Stones has been an obsession of mine for awhile. The majority of their rings wrap around two fingers, resembling brass knuckles, which is just mafia style cool. The company is made up of select Portland artists, jewelers and designers who wanted their design focus to be about combining natural and man-made materials. The rings are beautiful, unisex and creative. Each one is sanded by hand until it is baby-soft smooth, and then cured for three weeks in an oil blend that soaks into the wood and hardens, forming a shell. These suckers are tough. And though I really love all their pieces, now is the time to snatch up their candy paint rings. For one week only, with the promotional code "WEWOOD" the select rings are 50% off. Yes, 50%! I snatched up the green "Double Wide" exactly at midnight and am only giving my mailman 2 days before I start shaking him down for it.
Sticks & Stones End of Summer Sale
Sticks & Stones
Candy Paint Rings
Promo Code: WEWOOD