Mudroom
Peak Condition
One Timberline groomer has skied every day for nearly seven years… and counting.
By
Published Thursday, June 10, 2010 at 4:06pm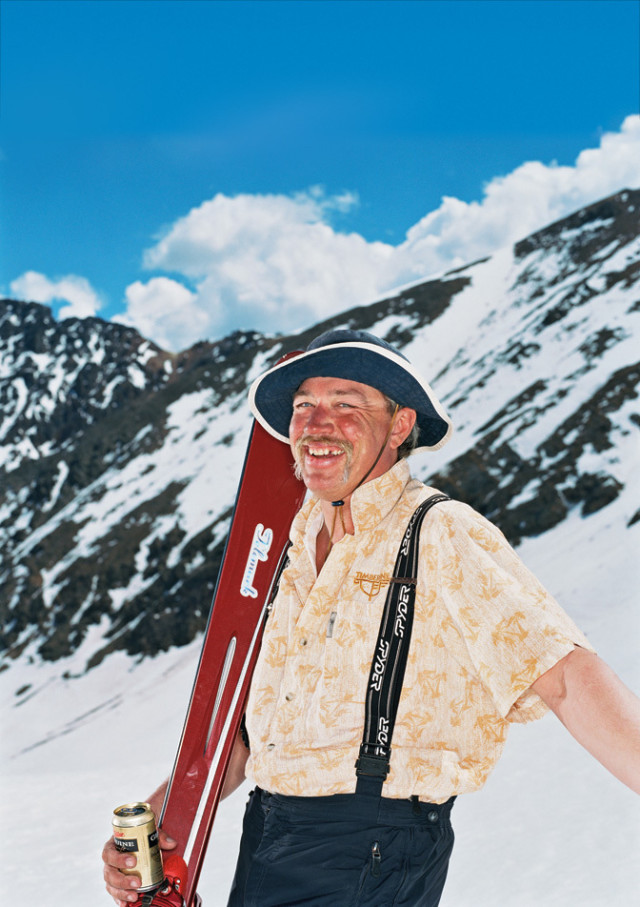 RAINER HERTRICH won't be the only ski bum punching a clock at Timberline Lodge this summer, but he's arguably the most prolific. At press time, the 49-year-old Colorado snowcat driver had skied for 2,390 days in a row, a streak that dates back to November 1, 2003. So far, his devotion has earned him a Guinness World Record, five bruised ribs, and a separated shoulder. While Hertrich skis in the Rockies most of the time, his year-round, global slalom course brings him to Oregon each June to groom snow for Timberline's famous summer camps. Come fall, it's off to Chile for yet more snow. But it's not the string of days that keeps Hertrich on the move—it's the accumulation of vertical feet. Hertrich skis about 33,000 vertical feet a day, and he hopes to ski 100 million in all. (He's already up to 79 million, roughly equivalent to 158,000 trips in the Portland Aerial Tram.) "But if you miss a day, it's hard to catch up," he says. To reach his goal, Hertrich says he needs about two more years on his skis. That and, we're guessing, a mountain of Advil.