Get pretty
Nora Catherine Jewelry
A trunk show with lots of shiny things.
By
Published Tuesday, October 5, 2010 at 1:10pm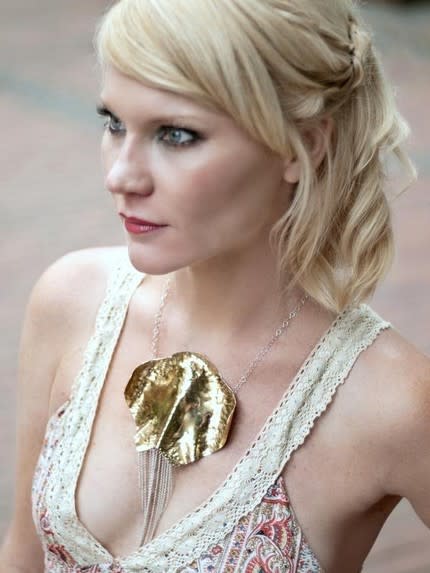 All eyes will be on local jewelry designer, Nora Catherine, this week at the Tony Alan Gallery in the Pearl. Tony was the head manager of fine jewelry at our former Saks Fifth Avenue (RIP) and after Saks closed its doors he parlayed his wealth of knowledge to open up a fancy gallery full of pretty things. Obviously a super fan of Nora Catherine jewelry, it will be the only work on display during a two day trunk show running tomorrow and Thursday. It's not hard to see why anyone would be a fan. Bold, statement pieces that are hand forged can add pizzazz to any basic outfit in a flash. Visit the trunk show to chat with Nora and view this delicious string ray necklace in person.
Oct 6th – 7th 1-7pm
Nora Catherine Trunk Show at
Tony Alan Gallery
604 NW 12th Street
Portland, Or
503-894-9199
NoraCatherine.com